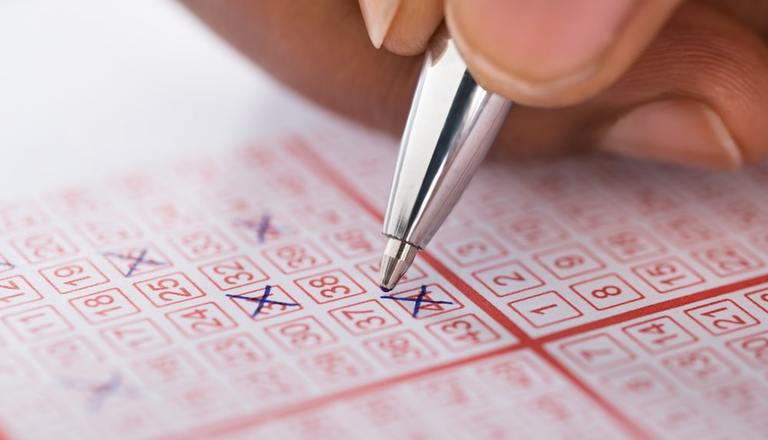 If you've ever played Powerball, you've been asked whether or not you want to participate in Power Play. Sure, it only costs an extra dollar, but what is it?
Here's everything you need to know.
What Is the Powerball Power Play Option?
Power Play is an extra option you can choose to add to your Powerball ticket. The aim is to multiply the value of any non-jackpot prizes you might win.
Before the main numbers are drawn, a Power Play number is drawn and if you opted-in to Power Play and are lucky enough to win a non-jackpot prize, your prize is multiplied by the Power Play figure.
There is just one exception. The Match 5 prize of $1 million becomes $2 million for Power Play ticket holders, regardless of which Power Play number is drawn. In this case, the prize is paid out in a lump sum.
It's All Optional
You don't have to have the Power Play option to play Powerball. It's an extra that you can add to your ticket for $1.
Besides the Match 5 prize exception, all the other prizes are multiplied by the multiplier number that's drawn. So, let's say the Power Play number is 2. All the winnings below the Match 5 prize division will be multiplied by 2. In other words, if you match 4 white balls and win $100, you actually get $200 if you play Power Play.
How to Add Power Play to Your Powerball Ticket
Adding the Power Play option couldn't be easier. When you purchase your Powerball ticket, simply check the box to add Power Play at $1 per line. Keep in mind that you can't opt in to play it later or play it separately. You also don't have to pick any extra numbers to play Power Play, as the number drawn on the night applies to every player who took up the option.
More About How Power Play Multipliers Work
Power Play can give you double, triple, quadruple, 5x or as much as 10x the value of Powerball non-jackpot prizes. The 10x multiplier, however, is only applicable when the Powerball jackpot is less than $150 million.
Even Non-US Citizens Can Play Power Play
You don't need to be a US resident to purchase Powerball tickets and opt-in for the Power Play multiplier option. Provided you're the minimum age to play, you're eligible for Power Play.
What's more, tickets are available every single day of the week until the cut-off time, which is on the night of the Powerball draws, typically about two hours before the draw.
You can also play several games on a single ticket, giving you more chances to win. However, when you opt-in for Power Play, it's just the once for $1 and applies to all your games for that draw. On the other hand, you can choose to play several upcoming draws, too, and choose the Power Play multiplier option.
What to Do When You Win
If you're lucky enough to win a non-jackpot prize with your multiplier option, there are different ways to claim your prize.
Some licensed lottery retailers allow you to claim up to $600. Anything above that will depend on the rules for claiming your prize wherever you live.
If you've purchased your tickets online, lottery seller may instantly credit your lottery account with your winnings so you can withdraw your funds or play them back into future draws.
Is the Power Play option worth it? You never know until you try. After all, for just an extra dollar, you could turn even $100 into $200 in a single draw.