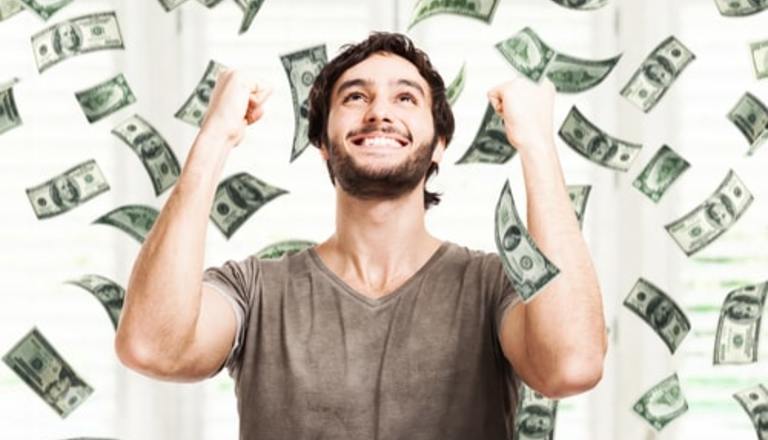 Millions of people win some money off the lottery every year. Hundreds win more than $1 million at a time. While plenty of the winner's stories go untold just because of the sheer number of lotteries around the world, big winners always go down in history.
So, how did 2019's big winners spend? Let's take a look.
Co-Workers Win Biggest New York Lottery Ever
Back in February last year, a group of co-workers won the largest New York State lottery in history. The Mega Millions jackpot winners were a group of 23 colleagues who formed an LLC they labeled "New Life 2019."
After choosing a lump-sum payment of $176 million, each winner was the fortunate recipient of close to $7.7 million.
According to reports, the group continued to work after their win, with many making plans for their dream homes, holidays and college funds for their children.
Raleigh Powerball Winner Scoops Jackpot
In June 2019, a 66-yeard old Raleigh, US grandfather claimed a Powerball jackpot of $344.6 million. Charles W. Jackson Jr. played the same numbers twice a week and his dreams finally came true with his life-changing win.
After checking and re-checking his ticket, Jackson finally collected his prize, opting for a lump-sum payout of $223.3 million. He told the press that while the win won't change who is fundamentally, he still planned to treat himself and his loved ones to new clothes while donating a sizeable portion to charity.
Powerball Players Wins Big, Nearly Loses Ticket
In April 2019, Manuel Franco from Wisconsin scooped the massive $768 million Powerball jackpot. But he nearly lost his winning ticket.
After checking his stack of tickets, Franco realised one ticket was stuck to the back of another one. Carefully pulling the tickets apart, he started matching the numbers to discovered he was the big winner.
At the time, Franco said he planned to put some of his winnings towards helping out the world and doing some good. He opted for the lump-sum payout which amounted to $326 million after tax.
$80 Million Jackpot Winner Plans How to Spend Winnings
New York resident, David Yax, was the only winner of the September $80 million jackpot in 2019. The win instantly rendered Yax the biggest ever winner in the Western New York Lottery.
Yax chose the lump-sum payout of almost $39 million after taxes and told the media that he planned to set up a trust and invest most of the winnings before travelling the world and having fun.
November Powerball Winner Claims $150 Million Jackpot
As recently as 2 November 2019, Bill Lawrence scooped the $150 million Powerball jackpot in his hometown of California.
Having just celebrated their twentieth wedding anniversary, Lawrence and his wife decided to extend their celebratory holiday. They also planned to spend their prize money on a new home and helping out various members of their family.
Hoping for the Best Nets MI Player a Big Win
Phillip Chippewa from Suttons Bay, Michigan, says he is rich with family, but now he has the money to match. Chippewa matched all the winning numbers in the 21 September Powerball draw last year, netting him a cool $80 million win.
As a regular lottery player, Chippewa always hopes for a win, and 2019 was his lucky year. Upon discovering their good fortune, the Chippewas were quick to share the news with their family, which includes seven children and 21 grandchildren.
Chippewa's plan is to help his family for generations to come. Instead of annuity payments, the winner chose a once off payment amounting to $55.3 million, which comes to around $42 million after tax withholdings.
He was also planning to buy a new house for himself, and one for each of his children. Also, on his shopping list at the time of his win were a white Dodge Challenger and a Harley Davidson motorcycle.
After the win, Chippewa continues to work and retire when the time is right.
2019's winners certainly seem like a sensible bunch.
What would you do with a couple of million dollars in your bank account?
Find all the latest Powerball draw results at Powerball.ca.