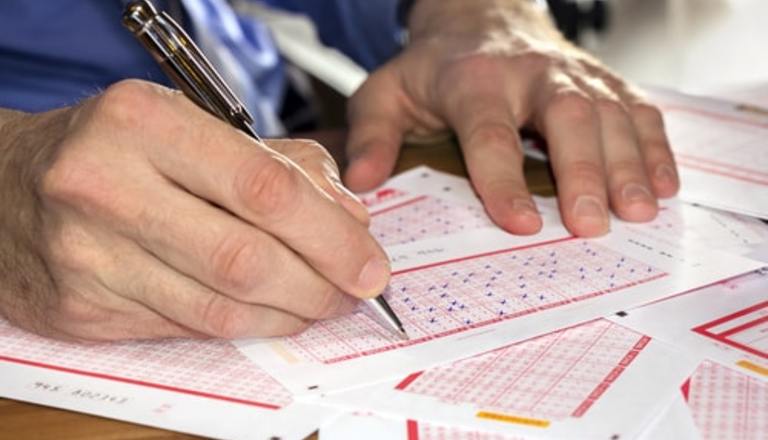 Don't wait for the big jackpots when playing Powerball, and here's why!
If you're feeling lucky, you'd better play the lottery.
Sure, you have more chance of being hit by lightning or being bitten by a snake, but these things are pretty slim.
The thing is, you're never going to win anything if you don't play. While plenty of people wait for the jackpot to hit a certain amount before buying tickets, we believe you shouldn't wait.
Don't Wait for a Powerball Jackpot to Swell
Of course, most of us are aware of a ticket's expected value when we play Powerball. But don't let that expected value put brakes on you playing the lottery.
Think of it like this. There might be a handful or more of draws you'll miss before the jackpot hits a number you fancy the sound of. Just think, for a moment, how the expected value will affect your winning chances.
Now think of this. The odds are never going to change. It doesn't matter how big the Powerball jackpot and expected value fluctuates, the odds are pretty much going to stay put.
So, why exactly do some people play according to the ticket's value at the time of a particular draw? It's because people plan to buy a decent percentage of the ticket.
In other words, you can apply that expected value to make sure you don't lose more than what you play on a draw.
It's for this reason that as soon as the jackpot starts to soar to unbelievable figures, you get plenty of syndicates taking part.
What's That About Syndicates?
Whenever the Powerball jackpot rises, more syndicates buy more tickets. That means there's more of a likelihood of you sharing the winnings with other players.
If you've been putting off playing the lottery until the jackpot is at least a few cool million, it's time to change your way of thinking. Think about how many people play when the jackpot jumps. It makes it far more likely that you won't be the only person playing the winning combo.
Let's say the Powerball jackpot rises to around $50 million. There's a high chance you'll have to share it with other winners, leaving you with a lot less than $50 million, depending on how many winners there are, especially if a syndicate wins.
When you think of it that way, doesn't it make sense not to wait for the big one to play Powerball? Especially if you have the chance of winning a neat sum of money all to yourself.
Powerball winners must contend with the potential of splitting the pot, paying taxes and taking a knock if they opt for the lump sum payment. Putting it like that, we'd say there's nothing you can do with, say, $5 million that you couldn't do with $10 million, really.
Start Playing Regularly to Win
Whenever you play the lottery, as an individual or as part of a syndicate, you need to anticipate sharing the jackpot with other players.
In other words, it shouldn't matter what the Powerball jackpot is sitting at, you should never pass up the opportunity to play just because that number doesn't appeal to you.
If this all sounds a little daunting, remember, there are ways to increase your odds of winning at least something when you play the Powerball lottery. From tried and tested strategies to having a go at a few of the myths, the more you play, the more you get to hone your luck and at least win a lower tier prize.
In fact, we'd say it's time to focus on ways of improving your odds in every draw, rather than just waiting for that one big one everyone is after.
Find tips and tools for playing the Powerball lottery at Powerball.ca