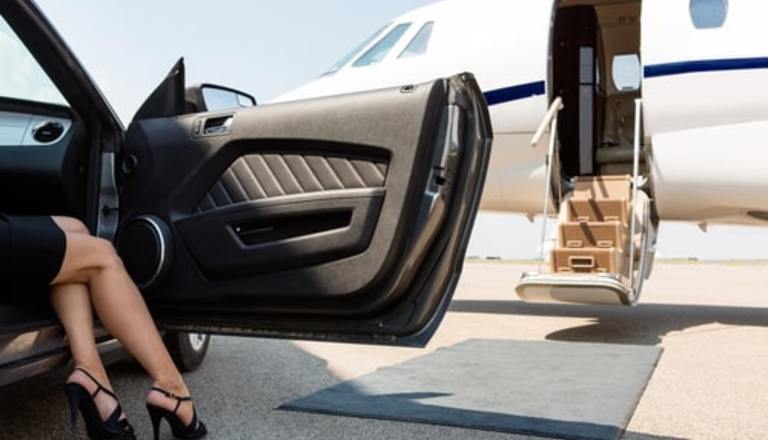 Should people who are already rich and famous play the lottery? We're quick to assume that the people who buy lottery tickets do so in a hope of improving their bank balance. Whether they win small or big, anything is something they didn't have before.
These are people who have rent and bills to pay. They might have mortgages and debt to pay off.
Rich and famous people already have swollen bank accounts. Yet they do play, and they do win the lottery. Why? Because a quick and easy win is something that none of us can resist.
In this post, we take a look at a couple of rich and famous lottery players who enjoy a tipple with Lady Luck.
Hilary Clinton Fancies Her Chances
In a TV show appearance a few years back, the presidential candidate admitted that she buys Powerball lottery tickets, particularly when there are big jackpots at stake.
Investment Banker Boosts Wealth
Investment bankers get up to a lot of wheeling and dealing, so you might not expect them to play the lottery much. But in 2011, the "Greenwich Three" scooped a Powerball jackpot of just over $254 million. The trio of players was over the moon with their win, of course, but was quick to let people know that a large chunk of their winnings would go to their chosen charities.
The Queen of Pop Plays and Wins
Even Madonna's tried her luck on the lottery, and it's paid off. According to reports, she enjoys playing the SuperEnaLotto. In 2012, she bought 100 tickets and scooped a win of around $250,000. She didn't pocket her win, though. Instead, she donated it all to charity to help build schools in the African country of Malawi.
Paris Hilton Plays the Lotto
Much papped and well-off heiress, Paris Hilton has tried her hand at the lottery. In 2008 she is said to have purchased more than 1,500 SuperEnalotto tickets with the hopes of winning the jackpot. She told the press that if she won, she'd donate around 10% to charity and keep the rest. To her dismay, none of her tickets made her a winner.
Simon Cowell's Got Lottery Talent
Despite being one of the biggest and wealthiest names in show biz, Simon Cowell continues to play the lottery. It's not clear if he would donate a big win to charity or not, as he's reported to always choose anonymity when playing his favourite games. Of course, a million or two win from a lottery won't chance Simon's life a whole lot, but it goes to show just how hard it is to resist the temptation of an instant, big win.
Isn't It Time for You to Join the Rich and Famous?
We love the thought of everyone playing the lottery. But the thought of someone rich and famous adding to their already full coffers makes a little queasy. Celebrities are already used to the high life. They already have enough to live comfortably, give to charity and not have to worry about the bills.
So, don't you think it's your turn to enjoy opulent red-carpet treatment? Wouldn't you love to dine on gourmet meals, buy the best tickets to the hottest shows and go anywhere you want to without a second thought?
It can happen, and it does! It could even be your turn next. Who knows, if you scoop the next Powerball jackpot, it might just be you rubbing shoulders with the rich and famous who do play and do win the lottery.
You never know unless you try!
Find the latest Powerball results at Powerball.ca today.