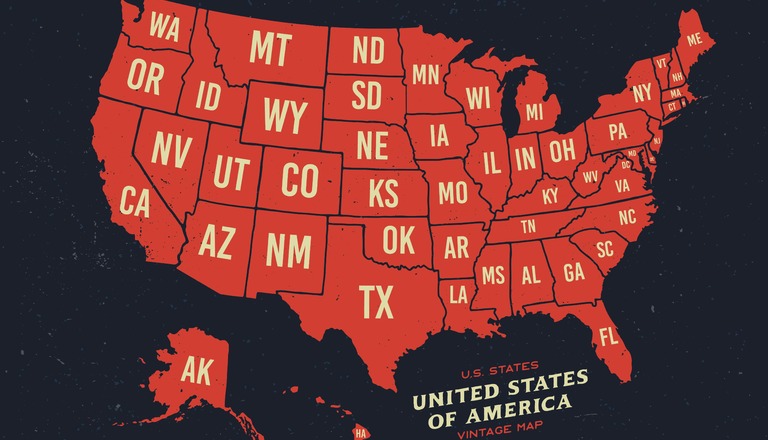 Lotteries are a big deal over in the US. You've no doubt heard of a few of them, besides the bigger national lotteries like Powerball and Mega Millions.
In fact, in January 2016, the Mega Millions jackpot alone reached over $1.5 billion – the only jackpot to ever reach that billion-dollar mark. Three lucky ticket holders shared the prize in that year's January 13 draw.
What Exactly Is a Lottery?
Lotteries are games of chance. You pick a set of numbers, and you win a prize if your numbers are drawn. That's a very general definition, but it really depends on the game you play.
Lotteries have been around for centuries. Even during the 1600s, though, there were many who viewed gambling as laziness or a vice. Some believed it's exactly why some colonies couldn't support themselves.
But not everyone saw it that way. The financiers of Jamestown in Virginia actually used lotteries to support the colony, and it wasn't too long after that that the 13 original US colonies began establishing lotteries to raise their revenue. They used revenue from lottery ticket sales to fund everything from bridges and roads to schools.
Lotteries Took a While to Take Off
Fast forward to the mid-1800s, and the lottery faced extinction. In fact, every state in the US other than Louisiana and Delaware banned lotteries for religious and moral reasons. Like prohibition, the ban led to an increase in underground lotto games.
This carried on well into the 1930s when Puerto Rico established a lottery very similar to what we're used to today. New Hampshire followed years later in 1964.
During the 1970s, scratch cards, or what they called instant lottery tickets back then, were introduced and they were quick to become a big source of income for participating states.
A decade later, many states were back on board with lotto, and it was during the 1980s that they were introduced to the first joint-state lotteries in the form of Mega Millions and Powerball.
The Different States and Their Lotteries
Today, 44 states in America offer Powerball and Mega Millions games, and even more states offer an array of state-specific lotto games.
Each state uses lottery profits to fund different things. State claim funds, for example, go to state-run programmes such as emergency responders, veteran's health, parks and education. To date, only a handful of US states use all or most of the lottery proceeds for education initiatives.
Different States Tax Lottery Winnings Differently
As for taxes when you win, the IRS doesn't demand mandatory payment from state lottery winnings, but it does tax other lottos differently.
As a rule of thumb, other types of winnings are considered income, however, they are not subject to America's withholding rule. But it doesn't mean you're completely exempt from income tax on your winnings. Each state taxes winnings differently up to certain amounts.
What's more, if you spend more trying to win than what you actually do win, you may be able to deduct your losses, provided you're able to itemise up to the amount of your winnings. Essentially, that means you might not have to pay tax on your prize!
Yet, when it comes to winning a big national lottery like Mega Millions or Powerball, you may have to share some of your winnings with the state and federal tax authorities, but what's left over is still cash you never had before you bought your ticket.
Every state in the US that participates in lotto has its own set of games, draw times and prize tiers. While you can play national lotteries online, you may need to cross the border or be a resident in that state to take part in state lotteries.
Make sure you read up on rules and regulations (and those all-important tax implications) before you buy your lotto tickets!
Find out everything you need to know about the Powerball today and Powerball.ca.