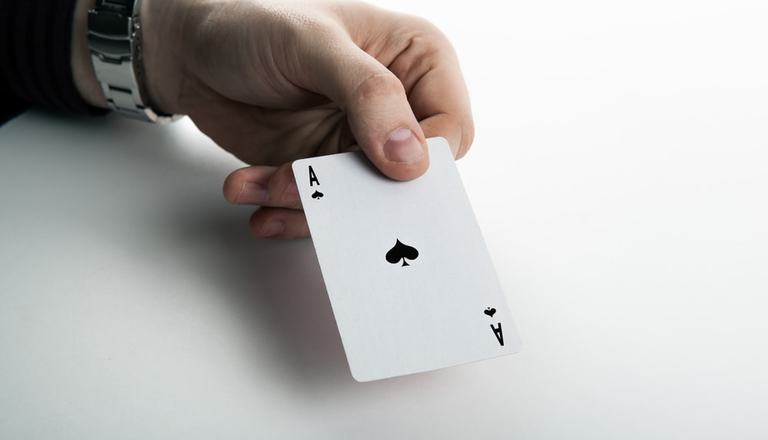 You've probably heard of Chase the Ace, right? Perhaps you've heard the odd conversation about it, but what is it really all about? And how does it tie in with Powerball?
Let's take a look.
What is Chase the Ace?
Chase the Ace is a fundraiser that has gained immense popularity in recent years. It can best be described as a 50-50 type of draw. Instead of winning half the value of your ticket, though, you receive a smaller cut and a chance to draw an ace of spades from a deck of playing cards; that's your chance to win the jackpot.
Half the money raised from ticket sales goes to the organization behind the Chase the Ace draw, with 30% funnelled into the main prize and 20% going to the weekly winner. The jackpot continues to swell until someone draws that lucky ace of spades.
That means that a contest can run for up to 52 weeks. Think of it as similar to the Powerball jackpot, which rolls over until someone wins.
It once went on for 48 weeks - until one lucky woman from Nova Scotia won $1.7 million.
How Do People Take Part?
Anyone who buys a ticket is entered into the draw. The difference is that people flock to certain venues to purchase their tickets. It's not unusual for tens of thousands of people to attend a draw over a weekend.
That may seem like some effort when you think about how you can purchase your Powerball tickets online, but it's worth it.
One couple who had never travelled outside of Newfoundland hit a $2.6 million jackpot in one Chase the Ace draw last year. The generous Gormans of Conception Bay South vowed to share their winnings with their son and four other couples that were in the same draw.
Chase the Ace vs. Powerball Odds
According to a university professor at St. Francis Xavier, people who purchase tickets for Chase the Ace early enough are, in a way, subsidizing those who play later on.
So, let's look at some odds.
In some Powerball draws, anyone with a ticket has just a one-in-almost-300-million chance of winning. Let's put that into perspective: If you buy 50 tickets a week, you might win the jackpot an average of once every 112,000 years, according to one statistics professor.
That sounds daunting, doesn't it? Fortunately, odds are just a way of determining whether to play. The cost of the ticket along with the size of the jackpot is the expected percentage return of the lottery. That's what helps you decide whether or not to buy tickets for a draw.
Studies show that for Powerball, if you play over a long period of time, you can typically expect to make around 50 cents per dollar spent. There are other Canadian lotteries that offer similar returns, too.
This is very similar to the odds of Chase the Ace. In fact, the odds tend to increase the longer the game lasts.
The game has two parts: a lottery which in turn gives a winner the chance to draw that ace of spades card for a bigger chunk of the jackpot. As the number of remaining cards decreases, so the expected percentage return increases.
This explains the professor's assertion that people who purchase tickets early are, essentially, subsidizing people who get in on the game later.
Which One Should You Play?
While the odds fluctuate based on each game, there's only really few good reasons to play a 50/50 game. There's a slimmer chance of changing your life with a massive payoff from a mere investment.
With Powerball, though, you know that if you hit the jackpot, you get it. No messing around with pulling cards from a deck and very literally hoping for a moment of magic.
Best of all, you can play Powerball right from the comfort of your favourite armchair.
We know which one we'd choose!
Learn more about Powerball's odds today!