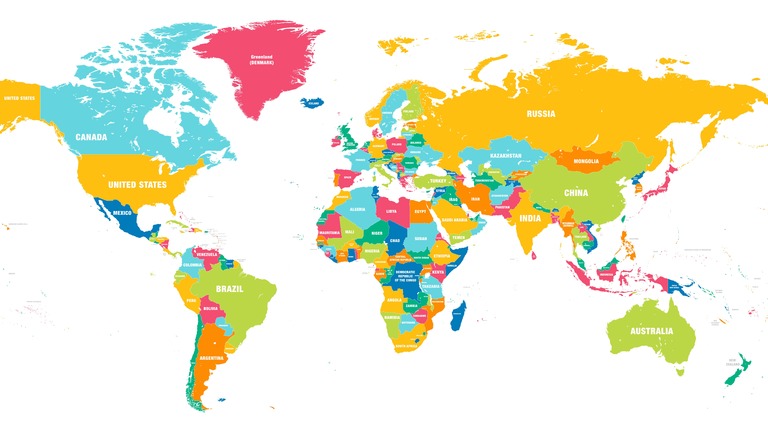 We've been seeing a lot of questions lately as to what happens if non-residents scoop the big Powerball jackpot. You may also be wondering whether or not these winners are subject to income tax.
Well, the taxability of lottery prizes that are won by non-residents typically depends on whether or not the winner's country of residence has a tax treaty in place with the United States.
Who Can Play the US Powerball?
Is doesn't matter where you live in the world, you can buy US lottery tickets and win lotteries like the Powerball and Mega Millions. While you do need to be 18 years or older to play the lottery, you can purchase tickets in any US state that offers the lottery or even online, regardless of where in the world you may be.
Since non-Canadian and even non-US residents are eligible to purchase Powerball lottery tickets, that means they're also entitled to claim their winnings. It's worth noting, though, that where you live affects what happens if you do win.
For instance, different states have different rules about whether or not you can remain anonymous. But countries outside of the US and Canada have different laws about how they tax lottery winnings and just how much money may be withheld from your prize.
If you are a lucky winner, it's important to consult with an experienced tax professional for further information. Also, if you're a non-Canadian resident and want to enter the lottery, be sure to check the rules for eligibility information before purchasing your tickets.
So, Non-Residents Can Win the Lottery?
Yes, even non-citizens can win the Powerball jackpot. In fact, anyone in the world can win a US lottery provided they have a legitimate ticket, either purchased in the States or online.
All non-citizen and non-resident lottery winners must follow federal law as well as the law of the state in which the winning ticket was bought.
Non-American citizen lottery winners must pay a 30% federal tax, along with whatever the state tax is. Also, winners may be required to pay tax from their country of citizenship for their prize winnings.
Can Illegal Immigrants Play and Win Powerball?
We really do mean it when we say that everyone can play and win Powerball. There are absolutely no residency restrictions about who can enter the lottery, which means illegal immigrants are perfectly entitled to buy tickets and claim winnings.
But it can be a little more complicated, leaving an illegal immigrant lottery winner vulnerable to deportation. This was the case in 2011 when Jose Antonio Cua-Toc scooped a $750,000 lottery win and was scared to claim it has he didn't have legal residency status. So, he asked his boss to claim it for him and the boss ended up keeping all the money for himself.
On the upside, winning a lottery could well smooth the path for a green card. If a winner is an illegal immigrant and wins the lottery, it's important to consult a legal professional before claiming the prize.
Do You Need Identification to Claim Winning Powerball Tickets?
If you're wondering whether or not you need to show your ID to claim your winnings, it's a bit of grey area. It actually varies from one state to the next, according to the lottery and also according to the prize amounts.
Most prizes under $600 don't require you to produce any form of ID to claim your winnings.
All you need to do is sign the back of your ticket and take it to an official lottery retailer or send it off to the relevant lottery office to receive your winnings. For prizes over the amount of $600, you will need to present some form of identification, like an ID card, driver's license or passport.
You Could Be Next
Since anyone, anywhere in the world can win Powerball, provided you're 18 years or older, you never know – you might just be the next big winner!