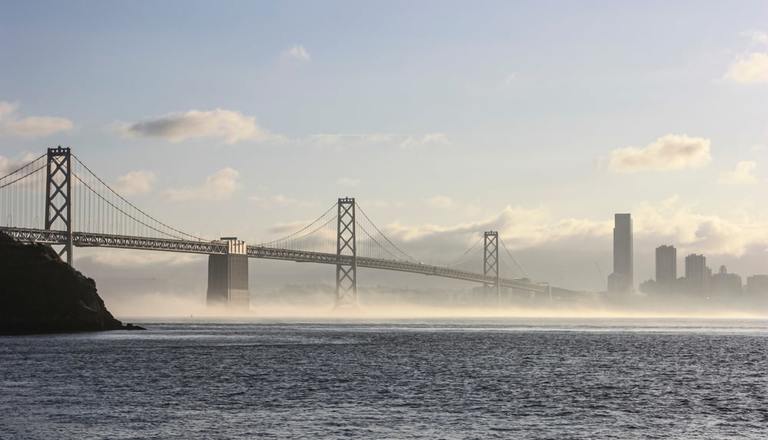 One California Powerball winner made headlines because of the record Powerball jackpot prize.
Looking back at the various Powerball headlines over the many years of gameplay, there have been plenty of seriously huge Powerball jackpots. And some Powerball winners walked away with far more than just a few million dollars. Not that taking home one or more million is anything to gloss over. There are some record-breaking Powerball winner stories that go beyond those that just happen to be the largest of all time, too. In fact, a recent California resident that broke a state-winning Powerball jackpot record has 699.8 million reasons to celebrate.
Record Powerball Jackpot for California
One recently sold Powerball ticket made the headlines in California. And it represents a record Powerball jackpot for the Golden State. The ticket purchased matched six numbers, making it worth a whopping $699.8 million. Prior to this winning ticket, the game had experienced 40 consecutive drawings without a Grand Prize winner. And officials are saying this is a new record-setting jackpot amount at the state level. The winning numbers drawn in this California win were 12, 22, 54, 66, and 69, with the Powerball number of 15.
Ranks as the Fifth Largest in U.S. Powerball History
So, what's so special about this $699.8 million Powerball jackpot? It sets a jackpot record for California, and it's the fifth-largest Grand Prize ever in Powerball history, as the local ABC affiliate reported. It also ranks as the seventh-largest jackpot in all of U.S. lottery history altogether. This was also the very first Powerball jackpot won on a Monday night drawing since Powerball launched the third weekly drawing.
Additional winners were presented with big checks in this particular Powerball drawing, albeit in smaller increments. Reports shared that four other tickets, sold in Arizona, Virginia, Florida, and Massachusetts, matched five white balls, worth a $1 million prize. One additional Tennessee winner took home $2 million because of having the multiplier in place. And there are likely smaller prize amount winners throughout the country, as well.
Who's the Big, Record-Breaking Winner?
The winner of this record-breaking Powerball jackpot took his time to come forward and be announced publicly. Scott Godfrey said the winning ticket had been purchased at Albertsons, a grocery store near San Luis Obispo in Morro Bay. And for the sole jackpot winner for this game, life is about to change significantly. In an interview, Godfrey said, "It feels great." But he went on to say he was "especially happy" because the jackpot also meant a sizable $78 million had been raised for California education. Based on the total jackpot prize, he will be able to choose between an annuity or lump sum payment. Before taxes are assumed, that's $699.8 million paid over 29 years in 30 graduated payments, or a lump sum, take-home amount of roughly $496 million.
What Records Will You Break?
This record Powerball win in California serves as a reminder that life-changing jackpots are out there. It may not have been the absolute largest, which happened to be a $1.586 billion ticket sold in 2016, but it's exciting, nonetheless, especially for Scott Godfrey.
The odds of winning a Powerball jackpot, regardless of size, are one in 292.2 million. And last August, Powerball changed things up by adding a third weekly drawing, making it possible to win Mondays, Wednesdays, and Saturdays. With more opportunities to play, the only question is, how many records will you break should you be a winner?
Powerball is available for anyone to play in 45 U.S. states, as well as Puerto Rico, the Virgin Islands, and Washington DC. California and Scott Godfrey made the headlines this time. But next time, it could be you and your home state that's breaking records!