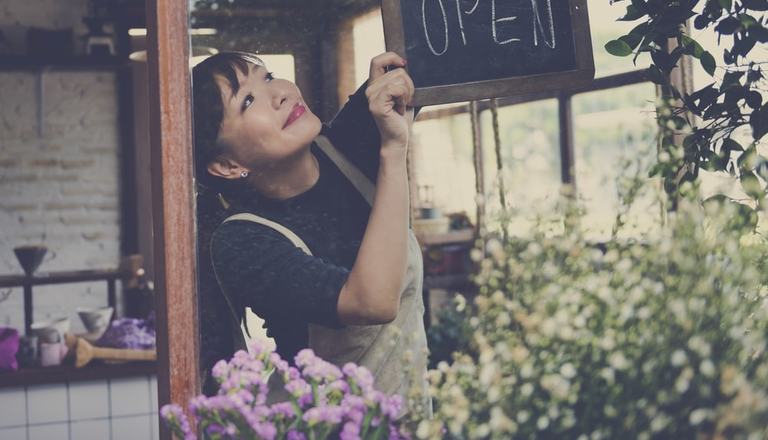 Most people who win large jackpots in lotteries use the money to pay off debts and live a more luxurious lifestyle, buying large houses, expensive cars, going on exotic trips, and other luxury items and activities.
Others indulge in their culinary desires buy enjoying more expensive and decadent food at restaurants, from the grocery store, and creating marvelous meals at home.
Starting a business venture
But there are some winners who use the opportunity of the lottery win to create or open a business venture that may have been but a distant dream for them all their lives.
They use a portion of their lottery winnings to start up and bankroll their business until the profits can take over to sustain it.
But these are not huge corporations or giant businesses by any means. These are small businesses, mom and pop type shops, that can now be started and run due to the capital available from the lottery win.
These are small businesses, built from the heart and soul of the winner, who has the opportunity to make this elusive plan come to fruition.
Hospitality, entertainment, and food industries.
Some of the more popular types of businesses bankrolled by lottery winnings are those in the hospitality, entertainment, and food industries.
Some people open up themed bars to cater to a particular type of cliental. Others go for nightclubs to bring in the lucrative late night crowd.
Some will open up small hotels or motels in an area that lacks such a facility, yet shows a need demanded by the public.
Restaurants are the favourite businesses that need an influx of cash to be able to be created, built, promoted, and operated. Small intimate diners that serve breakfast and lunch are extremely popular and can be quite profitable, especially in an area that has a lot of traffic, many people in the surrounding community, and no other similar business around.
Coffee and donut shops, café's, or small-specialized food stores are some others. And then there are catering businesses, cake and cupcake shops, and of course, the extremely popular pizzerias and bed and breakfasts.
Travel
Those winners who now have the money to afford to be able to travel may decide to also open up a travel agency.
Buy owning and running one, winners might be able to take advantage of travel discounts themselves and save a large amount of money on dream vacations.
Hooking up with a local radio program to provide specially hosted travel packages to their listeners is a great way of going on tours, having a great time, finding new friends and new customers, and making money.
Turning a hobby into a business
A passion for a hobby that one currently enjoys, or that one has always wanted to pursue, can now be translated into a business venture as well.
Owning a hobby shop or business can get you access to wholesale pricing on many related products and services.
You will bring in customers who not only have the same interest, but you both may benefit from the relationship.
And you may also be able to offer different types of classes, special sales and promotions to boost business or thank customers, and give and get other benefits to build up a successful hobby business.
Some winners may decide to buy hobby farms to finally realize a desire to grow their own fruits and vegetables, raise small farm animals such as chickens for eggs, sheep for wool, or goats for milk, and live in the country in a more self-sustaining fashion.
Not just a hobby, a hobby farm can also bring in some money through the sale of such products.
Service-oriented
There are also service-oriented businesses some winners start like beauty salons, spas, therapeutic massage, hairstyling, barber shops, nail salons, and such.
With the money to now be able to buy machinery, some winners may start up a landscaping or snow removal service, tree trimming or humane animal removal service, or any other type of service business that caters to customers' needs.
Winning the lottery does not necessarily mean only spending the money, or putting it in the bank or investing it to hopefully make some more money.
Sometimes the win is an opportunity to do something creative and beneficial for both yourself and for others. Starting a business with a lottery win is a great way to do both.