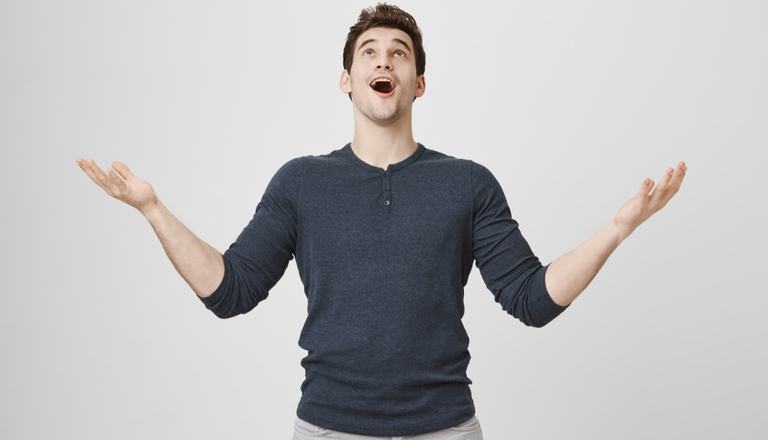 While it's smart to invest in your future, it's not the only way to go. Some lucky lottery players become multimillionaires overnight.
Last month, a single ticket holder scooped the $768.4 million Powerball jackpot. It's the third largest lottery win in US history, and the second biggest Powerball win to boot.
But that's not the only lottery news to make headlines. There have been several historically massive draws of late. Last year, for example, a lucky South Carolina ticket holder won around $1.5 billion in a Mega Millions draw, making him or her the winner of the second biggest draw in the country's lottery history.
Not long after that, not one but two Powerball winning tickets came up to make it on the list as the fifth largest draw in US history.
That's all big news, and it doesn't stop there. Here's a look at some of the biggest winners and lottery stories ever.
The Largest Lottery Jackpots of All Time
That Powerball Win
Let's start with the most famous Powerball jackpot of all time. Several lucky ticket holds won a piece of the $1.586 billion prize pool back in January 2016. The winning tickets hailed from Tennessee, Florida and California and each ticket scooped a not-to-be-scoffed-at $528.8 million.
The Big Mega Millions Scoop
One very lucky Mega Millions ticket holder won $1.537 billion in October 2018. Lucky for her, South Carolina is still a state where you can remain anonymous when you claim your winnings. The lucky lady didn't come forward to claim her prize until March 2019, just a few weeks before the deadline to claim the cash. She has remained anonymous and it's said she opted for the cash one-time payment that amounted to just under $880 million. It was reported that the winner would donate to several charities.
The Almost $800 Million Powerball Prize
This is the one we mentioned at the start and the most recent Powerball lottery win. Won on March 27, 2019, one lucky Wisconsin ticket holder is laughing all the way to the bank. Before taxes, he or she must decide between a rather handsome annuity of around $765 million paid over a period of 29 years or a one-off lump sum of $477 million.
This was one big, lucky and exciting draw for sure. Nine other ticket holders scooped $1 million or $2 million by getting every number right other than the Powerball. It's still a pretty good win, we think!
The Powerball Jackpot of $758.7 Million
This is the largest jackpot for a single winner to date. The prize was won back in August 2017 to a lucky ticket holder in Chicopee, Massachusetts by the name of Mavis Wanczyk.
Another Powerball Win of $687.8 Million
Not one, but a couple of winning tickets were drawn for this one in October 2018 – one in New York and One in Iowa.
The Iowa ticket holder, Lerynne West from Redfield said she'd actually misplaced her ticket but eventually found it on the floor of her sister's vehicle. With the winnings, her family established a charitable foundation and West was able to retire, go on holiday and treat herself to a new set of wheels.
Robert Bailey from New York City said he'd do the right thing with his winnings and had every intention of continuing to play the lottery.
Mega Millions Pays Out $648 Million
Two ticket holders scooped this jackpot in December 2013. Ira Curry from Stone Mountain, Georgia reported that her numbers were made up of a combination of lucky numbers and birthdays. Steve Tran from San Jose, California, had bought several tickets at different shops for this draw along his delivery driver route. It wasn't until the middle of the night that it dawned on him that he'd been to the winning store.
We think it's okay for those kinds of thoughts to keep you up at night!
Extra, Extra, You Could Be Next!
Wouldn't it be amazing if you made the headlines as the next big winner? It's entirely possible.
Looking over the above big lottery stories, there's no denying that Powerball headlines dominate. So, get your tickets, choose your numbers and let's hope your name makes the next big news story!