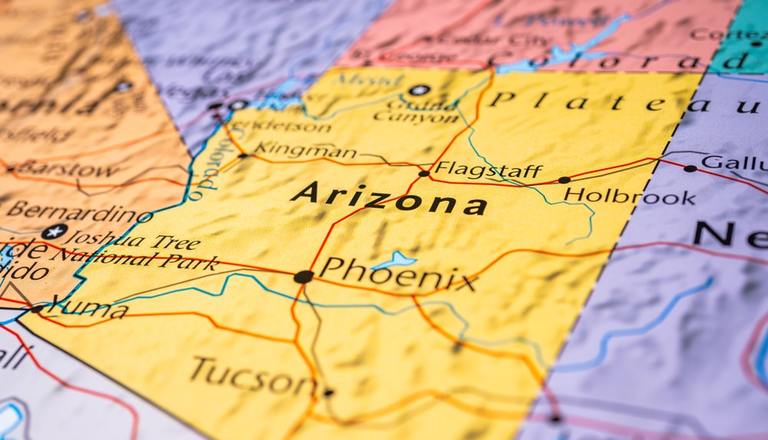 The state of Arizona just paid out its largest Powerball jackpot to one lucky Powerball winner.
Each state pays out for Powerball winning tickets based on the residency of the winners and the purchase place of the ticket. And recently, Arizona hit its all-time highest record for an amount claimed by Powerball winners. An Arizona couple came forward with their ticket from the April 27th drawing. And it was worth a whopping $473.1 million.
When Powerball Jackpots Rollover, the Prizes Swell to Record-Breaking Amounts
In this April drawing, where the couple who chose to remain anonymous came forward to claim their state-record-breaking prize, there had been several weeks of jackpot rollovers. When the Powerball drawings don't produce a jackpot winner, the prize amount rolls over and continues to swell until someone does hit it big. And the Executive Director of the Arizona Lottery, Gregg Edgar, told the Arizona Republic that this big win will certainly "impact Arizona." Edgar also said his office was beyond thrilled for the winning couple and their "historic jackpot."
The couple had purchased their Powerball ticket at a local QuikTrip gas station. Because the winning ticket was sold there, QuikTrip will receive a $50,000 bonus from the Arizona Lottery. The odds of winning any prize, including the $4 payout, are one in 24.9. The odds of winning the big-boy Powerball jackpot are one in 292.2 million.
What the Couple Took Home
When you're a Powerball winner of a jackpot, you can set up one of two ways to claim your winnings. You can establish a series of annuity payments over time, or you can collect a lump sum of your prize immediately. In either scenario, you'll be responsible for federal and state taxation on the earnings. In the case of the record-breaking Arizona Powerball payout, the anonymous married couple opted for the lump-sum payout of their $473.1 million total prize. After satisfying their tax obligations, they walked away with $283.3 million.
Other State Record Powerball Payouts
This particular payout was a record for Arizona. And you might be wondering what record payouts have occurred in your state. Here's a rough breakdown of some of the biggest Powerball jackpots and which states paid out their fair share.
January 2016 - $1.586 Billion Prize (Paid out between California, Florida, and Tennessee)

March 2019 - $768.4 Million (Paid out solely in Wisconsin)

August 2017 - $758.7 Million (Paid out solely in Massachusetts)

January 2021 - $731.1 Million (Paid out solely in Maryland)

October 2021 - $699.8 Million (Paid out solely in California)

October 2018 - $687.8 Million (Paid out between Iowa and New York)
Not all states offer Powerball. Unfortunately, if you live in Alabama, Alaska, Hawaii, Nevada, or Utah, you won't find Powerball ticket retailers in your neck of the woods. And if you live in Indiana, you're a resident of the most winningest Powerball state of all, with 39 Powerball jackpots awarded to Indiana of the Hoosier State since 1992.
Paying State Taxes Where You Buy the Ticket
Depending on where you buy your winning Powerball ticket, you'll contend with state taxation requirements. And some states have higher tax rates than others. Here are the states that charge the highest percentage in tax requirements on any claimed Powerball jackpot.
Washington, D.C., and Maryland both tax 8.95% of the total prize.

Minnesota taxes lottery prizes at a 9.85% rate.

Oregon taxes on the high-end at 9.9%.

New Jersey will take 10.75% of your Powerball jackpot right off the top.

New York charges the highest state tax rate of 10.9%.
Congratulations to the anonymous Arizona couple who won $473.1 million. And congrats to Arizona, too, for setting a new statewide record for a Powerball payout.