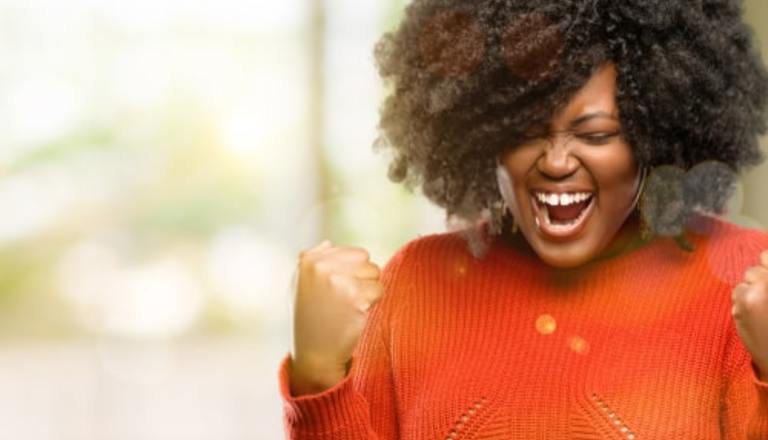 Taking a look at the average day of a lottery winner
The odds of winning the Powerball jackpot mean that winners come from all walks of life, and that means no two winners are the same. Some people are quick to splash all their new-found cash and quit their jobs, while others choose to maintain their current lifestyle.
But one thing these people have in common is that they are Powerball winners. So, what is the experience like?
Let's find out.
A Day In The Life Of A Winner
You check your numbers. You check them again. It's true. You're a Powerball jackpot winner!
The champagne starts to flow, the butler is standing ready and you've finally been presented with that big cheque as the cameras start to flash.
You're a millionaire!
How does it feel? Many jackpot winners say the first feeling is an embarrassment. Cameras click, poses are expected, and your life is changing in that very moment.
What's Next?
Most of us imagine winning the lottery at some point. On the day of receiving the big cheque, some winners are speechless. Others jump up and down and have plenty to say about their windfall and their plans.
In 2005, Idaho resident, Brad Duke won the $220 million Powerball jackpot. At the time, Brad reported that it took a few weeks for the magnitude of his win to really hit home. He decided to keep his win quite at first, carrying on with his usual routine.
Brad chose not to go on a spending spree. Instead, he remained in his home, drove the same car he'd driven for years, and continued to keep his feet on the ground.
Before his jackpot win, Brad was an exercise instructor in Star, Idaho. Of course, $220 million changed his life and had him reevaluating his priorities. Once the reality of his luck set in, and he'd shared the news with his father, Brad took his time thinking about what to do with his money.
By not sharing news of his win right away, Brad wisely gave himself the chance to think about what he wanted to do with his money and gather a team of people together to help him achieve his goals.
Brad's idea was to grow his wealth, so he hired a corporate business attorney as well as a tax attorney. He also got himself a banker and a publicist.
His dream, though, as an avid cyclist, was to buy a top of the range bike. That's the first thing this winner did.
But Brad kept his job, his home and his car. While he received a ton of far-out proposals for funding for everything from flying cars to time machines, he eventually quit his day job but continued teaching spin classes.
As for his relationships, Brad says things changed when he became a winner. While he was lucky enough not to have to end any relationships, he did experience some dating trouble.
Keeping His Feet On the Ground
Brad is one of the few lottery winners who didn't go out and splash his cash in a day. We know of plenty of stories where winners kind of detach from reality and go bankrupt in less than five years of winning. But Brad advises winners to define what is important, develop a plan, and surround yourself with the right people to help you look after your finances.
As for having some fun with his winnings, Brad has invested in several top road and mountain bikes.
We have no doubt, that like any other winner, he has also enjoyed the odd celebration, champagne popping, and whirlwind holidays.
Wouldn't you love that?
Find out if you're a winner at Powerball.ca.