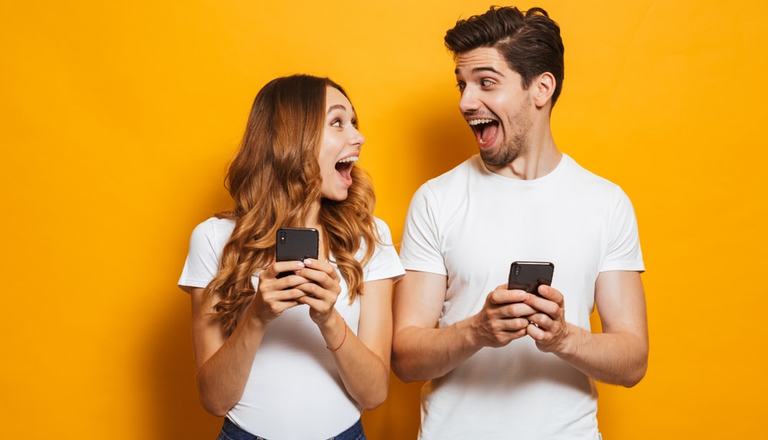 Every now and then there is a lottery-related event we all can't help but get caught up in. Some are rather informative and memorable. Others are amusing. Some are heart warming and then there are those that are just plain bizarre.
But all these stories have one big thing in common. They give us all hope that we can strike it lucky in the next big Powerball draw.
If you're looking for a little inspiration to keep playing, here are 5 exciting lottery stories that have made the news.
New Hampshire Winner Maintains the Right to Remain Anonymous
We bet you remember the story of lottery winner, Jane Dough. That's not her real name, of course. In fact, Jane sued for her right to remain anonymous when she won the lottery and signed her name on the back of her winning ticket in error.
The usual Right to Know laws actually state that both the front and back of lottery winning tickets are seen as public documents. This is in an attempt to practice authenticity and transparency on the lottery's behalf. In short, lotteries want you to know that everything's above board and winners are legit.
Jane went to court to defend her right to anonymity citing that she wanted to keep up her normal, safe lifestyle. In the court ruling, Jude Charles Temple said that there was no doubt that if Jane's identity were to be revealed, she'd be subjected to a great deal of solicitation and harassment.
To resolve the case and prove that Jane was a legitimate winner, the judge agreed to only reveal Jane's hometown of Merrimack in New Hampshire. The public were also allowed to see the front of the lottery ticket with the winning numbers, the date of the prize claim and the total amount of Jane's prize.
Couple Donates Nearly Everything
Do you remember the Canadian winners, Allen and Violet Large? In 2010 they won a massive sum of money and almost gave the entire loot away. The couple, at the time of winning, were already well into their 70s and thanks to them we get warm and fuzzy just thinking about how much good is still out there.
The Larges decided that others needed help more than they did, so after making sure their family was properly provided for, they gave nearly all of their $11.2 million winnings away to charities and hospitals.
The Biggest Single Ticket Winner
Does the name Mavis Wanczyk ring any bells? Probably. She's the very lucky clerical worker who won a massive Powerball jackpot in 2017.
An employee in a Massachusetts's hospital nursing department, Mavis made massive waves in the news with her jackpot scoop. Not only was it the largest ever jackpot to be won by a single player, it is still the second biggest US lottery prize to date.
When she realised she'd hit the jackpot, Mavis quit her job and took a lump sum of $480 million.
That Powerball Jackpot We'll Never Forget
None of us will ever forget the biggest US jackpot of $1.6 billion. The record-breaking Powerball jackpot was split between three very lucky winning tickets on January 13, 2016.
Californians Mae and Marvin Acosta, Lisa and John Robinson from Tennessee and Maureen Smith of Florida all walked away much richer for having played that particular draw. While the Robinsons and Maureen Smith went public, the Acostas declined any press attention and quietly spent six months putting together a powerful team of advisors before collecting their winnings.
Each ticket holder pocketed a whopping $528.8 million.
The Las Vegas Coworkers We All Wish We Were
It's pretty common for coworkers to set up a lottery pool. Maybe you've never really bothered, but just think about the group of 22 colleagues from Vegas who scooped a $2 million payday after many years of playing the lottery together. Each co-worker went home with $68,000 and then still continue to play their office lottery pool together.
After reading these 5 incredibly memorable lottery moments, we think it's time to play this week's Powerball, don't you?